The Warren Centre
& Professor Ron Johnston
2023 Humanitarian Innovation Hackathon
Attention all participants…
Our 2023
Challenges
are now live!
Climate change impacts in the Asia-Pacific Region
One of the greatest challenges facing our planet is the impacts of climate change. The most recent Intergovernmental Panel on Climate Change (IPCC) 2023 report states that surface temperatures are 1.1 °C above what they were between 1850 – 1900. This has resulted in mean global sea level rises of 0.2 m between 1901 and 2018. Further, there are increased extremes of heatwaves, heavy rainfall, droughts and tropical cyclones.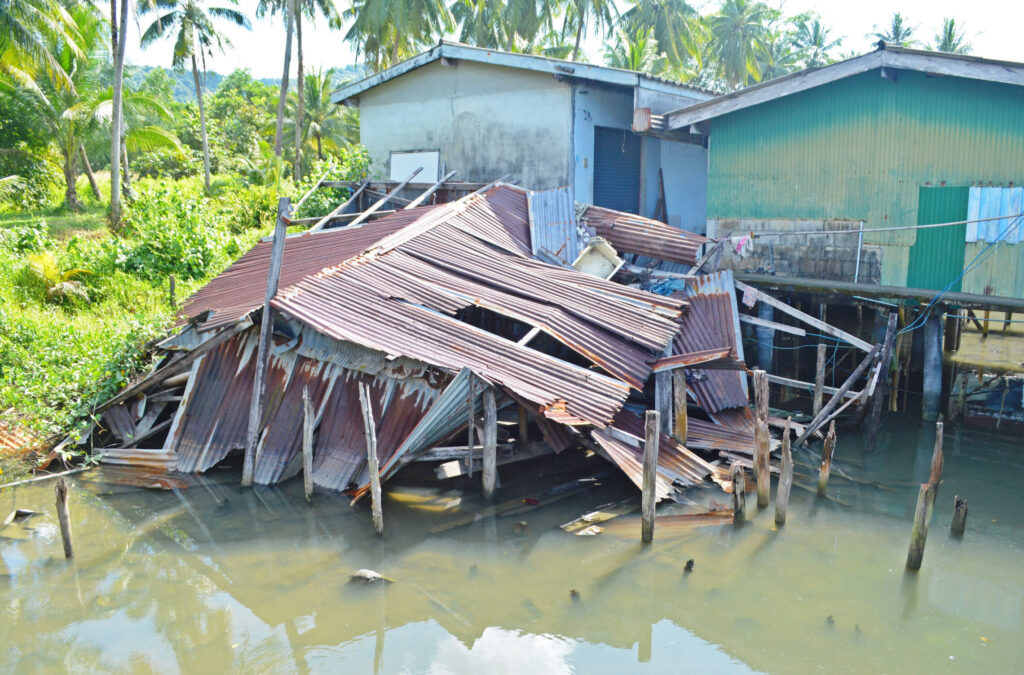 Heatwave resilient informal urban housing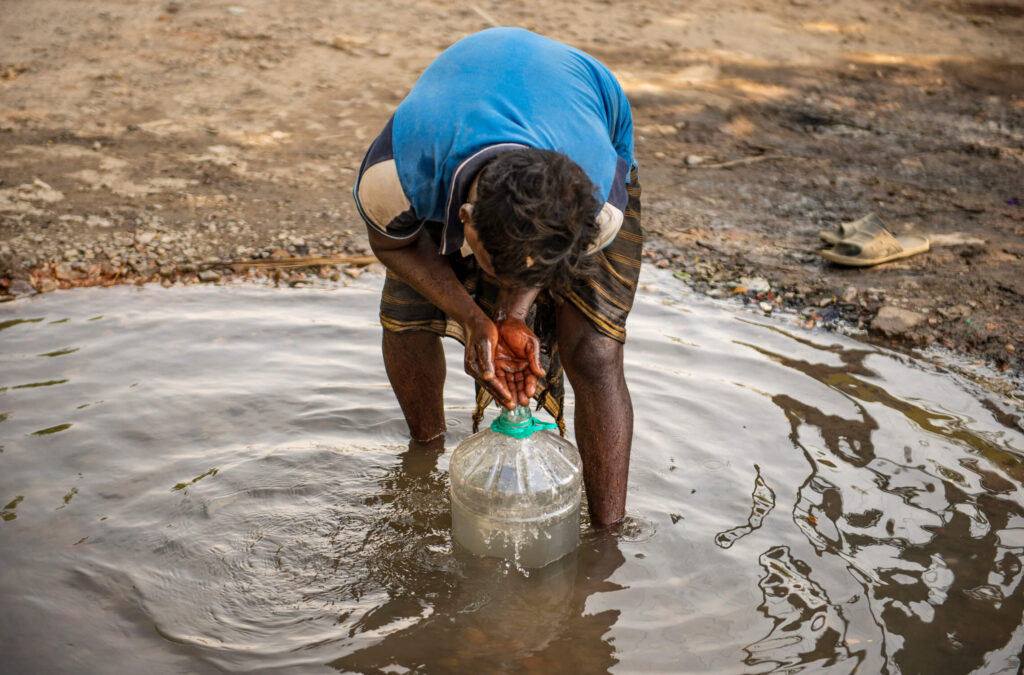 Cyclone and severe storm resilient rural drinking water supplies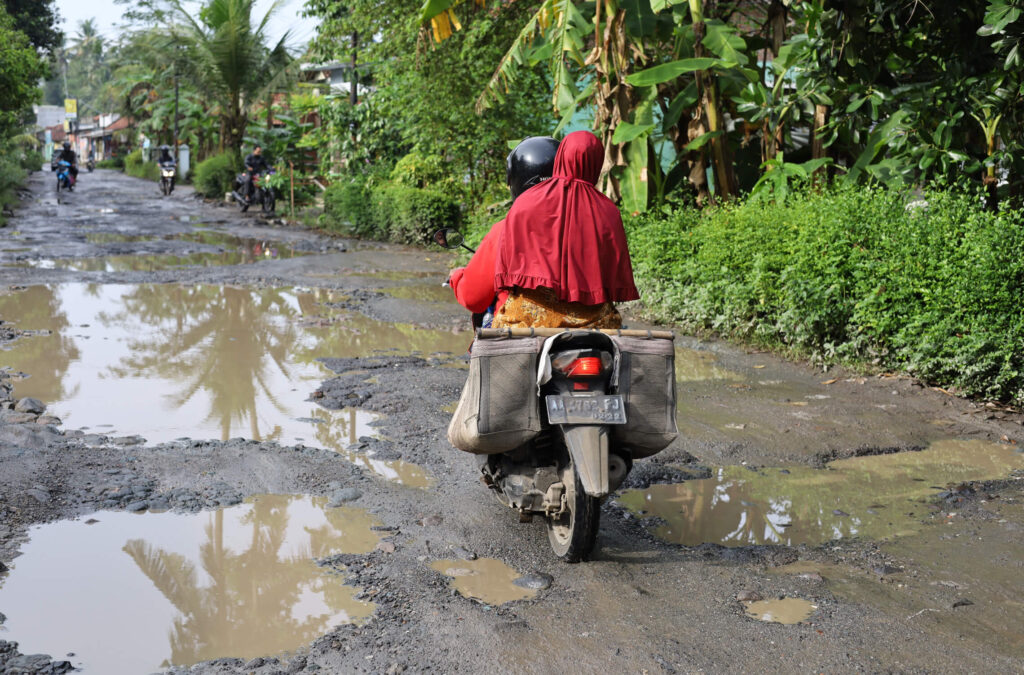 Rising sea-level and coastal flooding resilient transportation infrastructure
We are 100% Digital this year. We will be broadcasting the entire hackathon LIVE from Hack Live studios in Sydney, with weekend long LIVE coverage from our Hackathon Hub. 
Kicking off 4pm Friday 21st July, our 50 hour stream will broadcast The Welcome Ceremony, Challenge Announcement, Presentations, Daily Reviews, Awards and The Top 10 Finalists Announcement!
2023 Hackathon
Explainer Video
Attention all participants…. 

A must watch video!
Join Us Online or In Person 
The 2023 Hackathon is a hybrid event. There will be 1 in-real-life location that all participants can participate from. They also have the option of participating online, utilizing the live-stream on the website and Slack.
The location is: University of Sydney 
Grand foyer of J03 Building, Engineering Precinct University of Sydney.
This building is located behind the Seymour Centre and shares a car park.
Best parking is Shepherd Street Car Park. 116 Shepherd St. Darlington, NSW 2008
Winning team's member will receive
a UNSDG Pin.
1st Place – RedR Ron Johnston Rapid Response
$5,000, to be split evenly between each team member.
"Professor Ron Johnston Prize in Humanitarian Innovation" medallion, in a case for each team member.
Second Place – Hackathon Innovation Runner Up Prize
$3,000, to be split evenly between each team member.
Third Place – Hackathon Innovation 3rd Prize
$1,000, to be split evenly between each team member.
Solarobotix Prize – Best use of digital technologies
$1,000, to be split evenly between each team member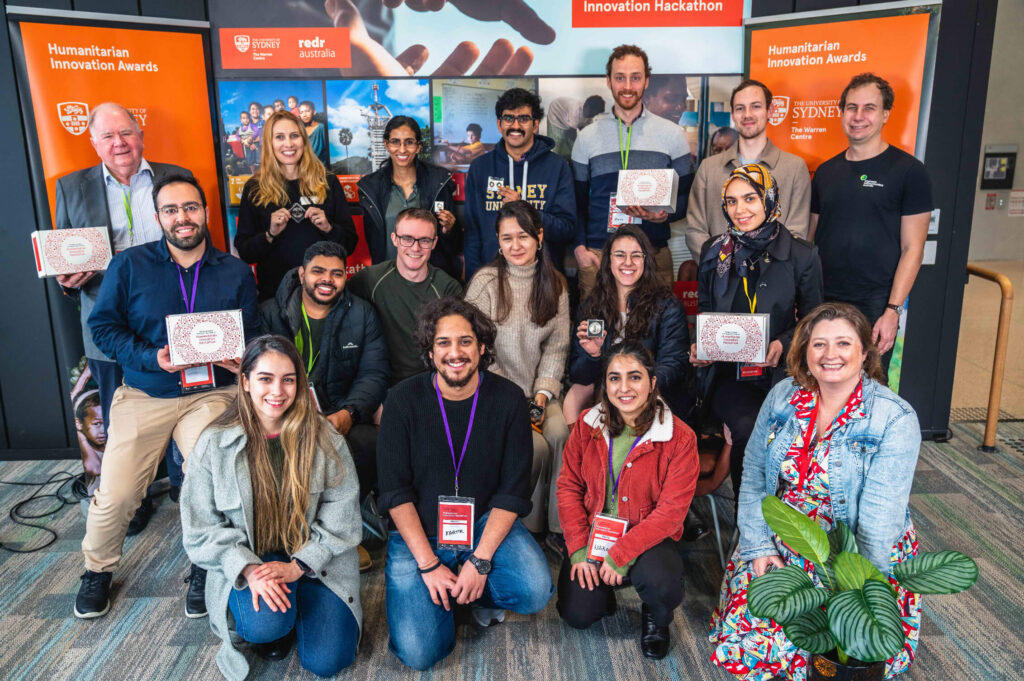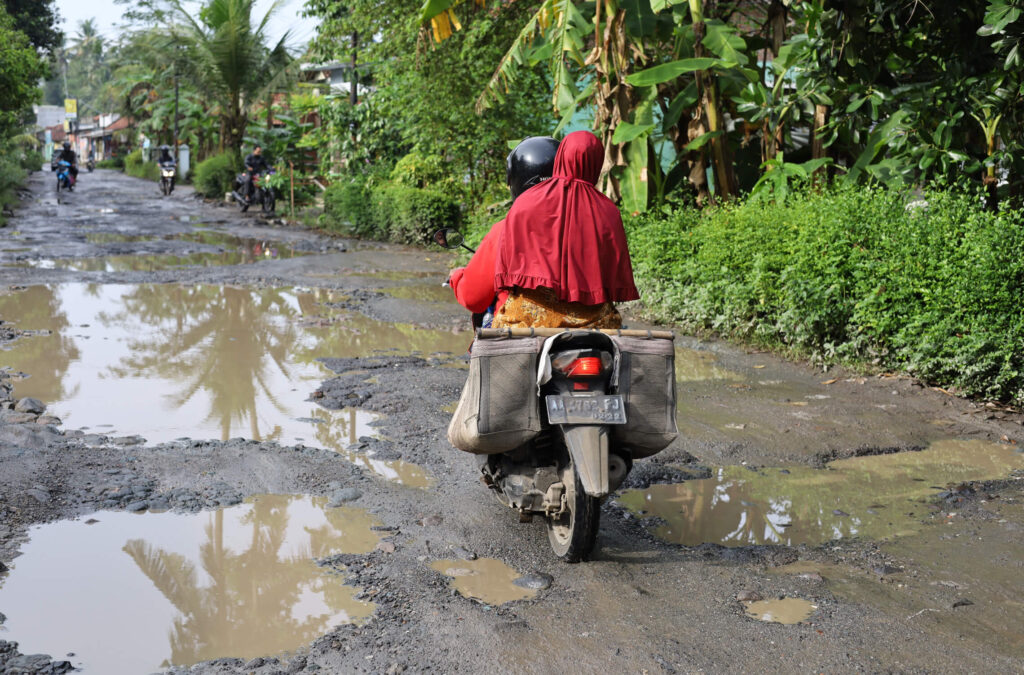 What technology
will you need this year?
AwardStage is the Awards Portal for 2023. Submissions are to be made ONLY through this portal.
• Only one submission for each team in the Hackathon Category will be accepted. Teams are not to submit multiple entries.
• The "Team Captain" must register in the Award Portal.
• The rest of the team's details are added when the Entry is created.
The Hackathon heavily relies on communicating through Slack. The Workspace below has been allocated for the 2023 competition.
• All announcements will be shared through Slack.
• All hackathon participants are encouraged to utilize the Slack tools for communication and collaboration.
The entire hackathon will be live-streamed through
Hack Live
• All participants and interested parties are recommended to have this website open the entire hackathon.
• All information is available on this website.
This schedule is designed for you to tap into any additional resources you need, such as learning how to make a video or recapping on the rules.
4pm – Opening Ceremony Commencement
4:30pm – Mini Challenge: Make a Team Promo
5:30pm – Hackathon Challenges Announcement
7pm – Make a Team Promo Winner Announcement
9am – Official Kickoff
9am – Mini Moment: How to make a video
5pm – Closing Saturday
9am – Official Kickoff
12pm – Submissions Due
12:15pm – Dj Beth Yen
1:50pm – Welcome to the Judges
2pm – Top 10 finalists Announcement
3pm – Winners Announced & Closing Ceremony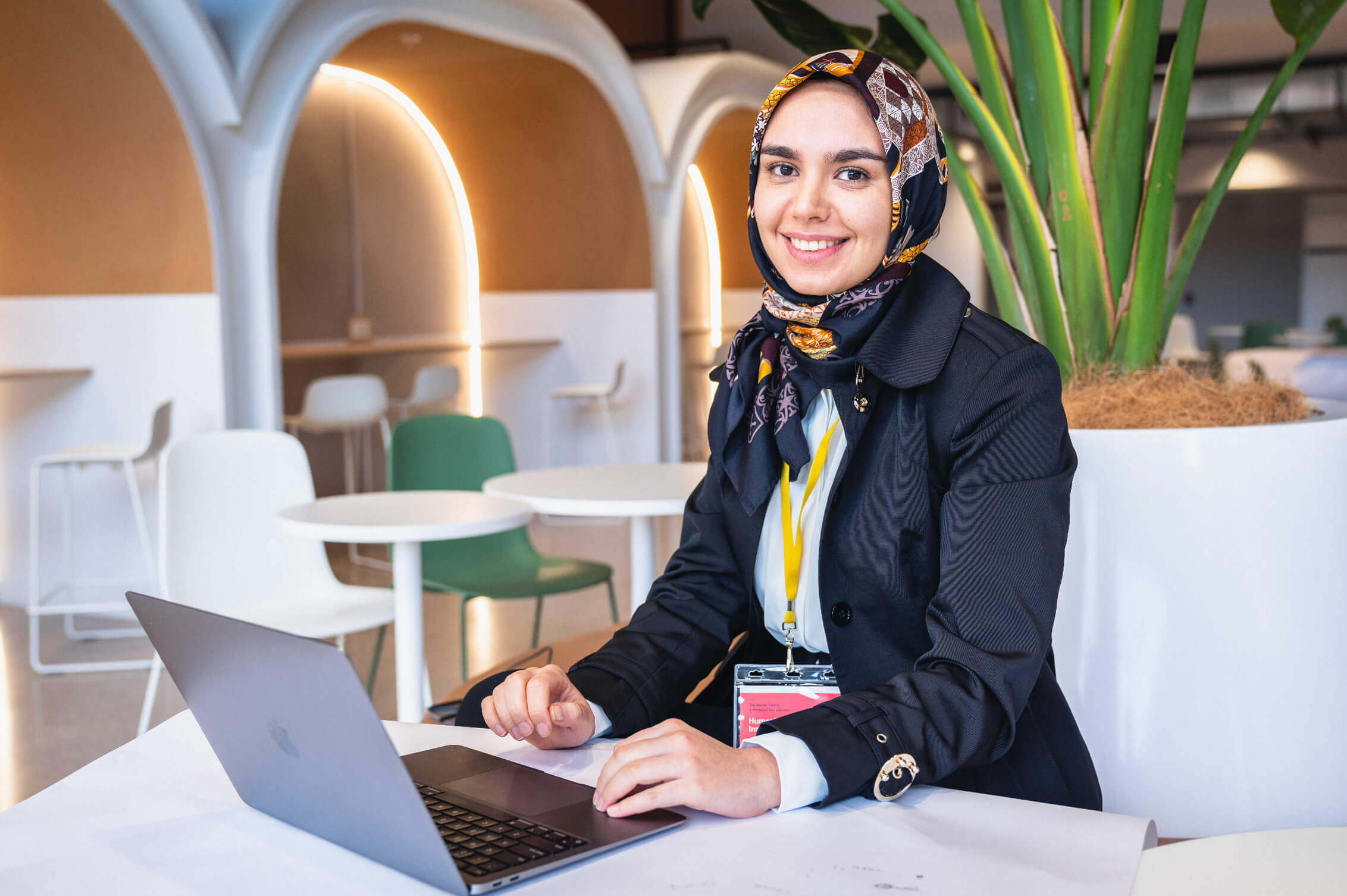 Deadline Midnight Tuesday 18th July
We are thrilled to share the exciting news that this year, you have the opportunity to handpick your own team members. Each team will consist of four individuals.
Please keep in mind that all team members must register individually. Once registered, you'll be asked to assign yourself to a team. 
Don't worry if you're flying solo, we'll place you into a fun and dedicated team to work with.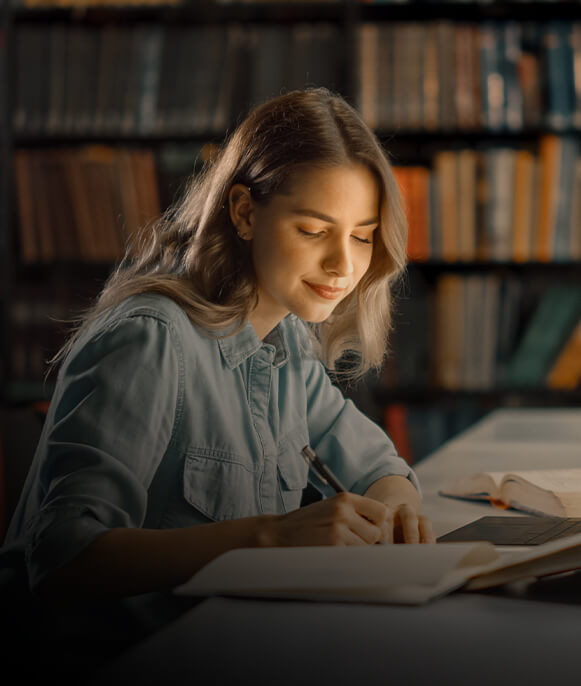 • National and international university students domiciled in Australia or New Zealand/The Pacific Islands and studying at a university.
• Entries are limited to undergraduate students.
• Entrants will be required to provide evidence of their eligibility under these rules as a part of their application for entry. Example of evidence is a university ID card.
• An individual may only participate in a single team. She/he cannot work across multiple teams.
• Students must register as individuals. However, after registration, students can form their own teams of 3-4 students.
The submission is to be made up of:
Video Submission Guidelines

File Format (mp4 is best)
Wide frame orientation – (No Reel/Story/Tiktok orientation)
File size 500-600mbs
Maximum 5 mins
File name must be Team Number (with) A, B & C Challenge – Team Name
Submission Link – https://www.dropbox.com/request/Jz0BPe0JWiv5EIuXbKzh

Please ensure your video submission is clear and definitive in describing the problem and solution. It must also address the Evaluation Criteria, all within the nominated time limits.
Must address all the Evaluation Criteria.
Must be no more than 5-minutes in duration.
Can be in any video format the entrant team deems appropriate, such as presentation, speaking slideshow, animation, etc.
Submissions must be concise and demonstrate capacity to market an idea effectively. While there is no restriction on the scale of the submission, entrants should consider the judges as clients who expect to be able to grasp the merits of the ideas quickly.
Judges will have regard to the quality of submissions across all of the criteria.
Evaluation criteria of presentation will include, the degree to which the humanitarian innovation developed during the hackathon:
Addresses the problem(s) set for consideration;
Uses engineering skills, humanitarian knowhow and technologies;
Is original, novel and inventive.
Is environmentally sound and sustainable;
Is practical including in respect to cost, for the target community or persons;
Is deliverable by an organisation such as RedR;
Considers the effects of the solution on vulnerable populations such as gender, disability, elderly, very young.
In making their evaluation, the Judges will take account of the appropriateness of the team composition.
An actual demonstration or other proof of practicality of the solution will be highly considered.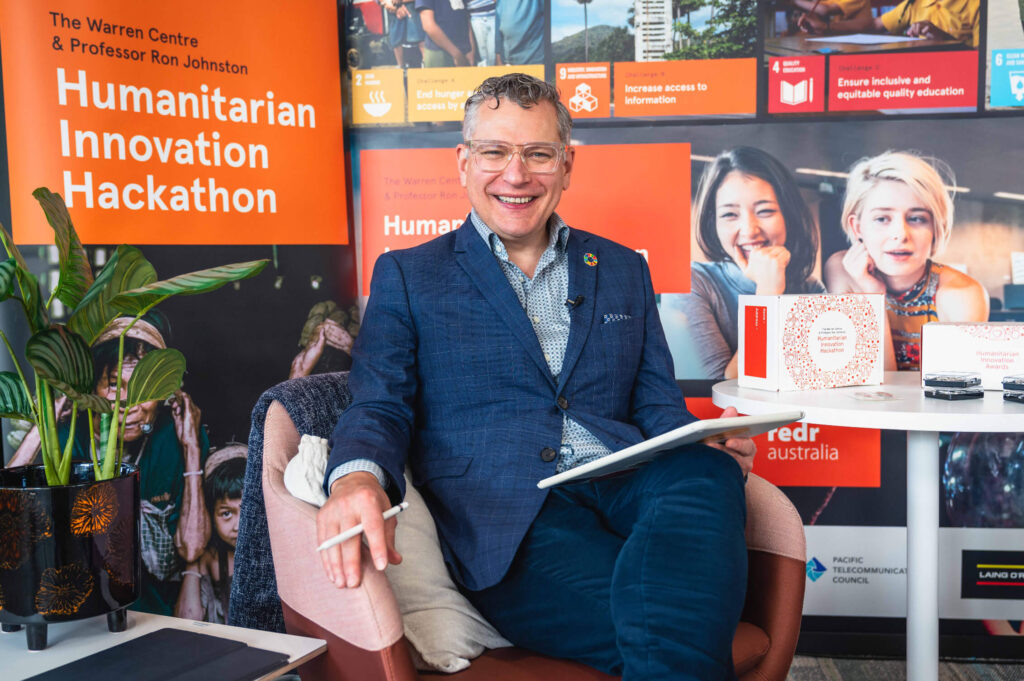 Meet our 2023 final judges
All entries will be reviewed during the Preliminary Judging round. This judges for this round are taken from the mentor group. From this round, the top 10 Final entries will be identified. These 10 entries will progress to the Final Judging round.
2023 Final Judging Panel
A judging panel of eminent members from the Australian community with experience in the delivery of humanitarian assistance has been established by The University of Sydney. A formal assessment methodology will be used.
No discussion of any kind will be entered into after presentation by entrants nor will further clarifications be sought by the judges prior to making their decision.
The decision of the Judging panel is final and not appealable in any way.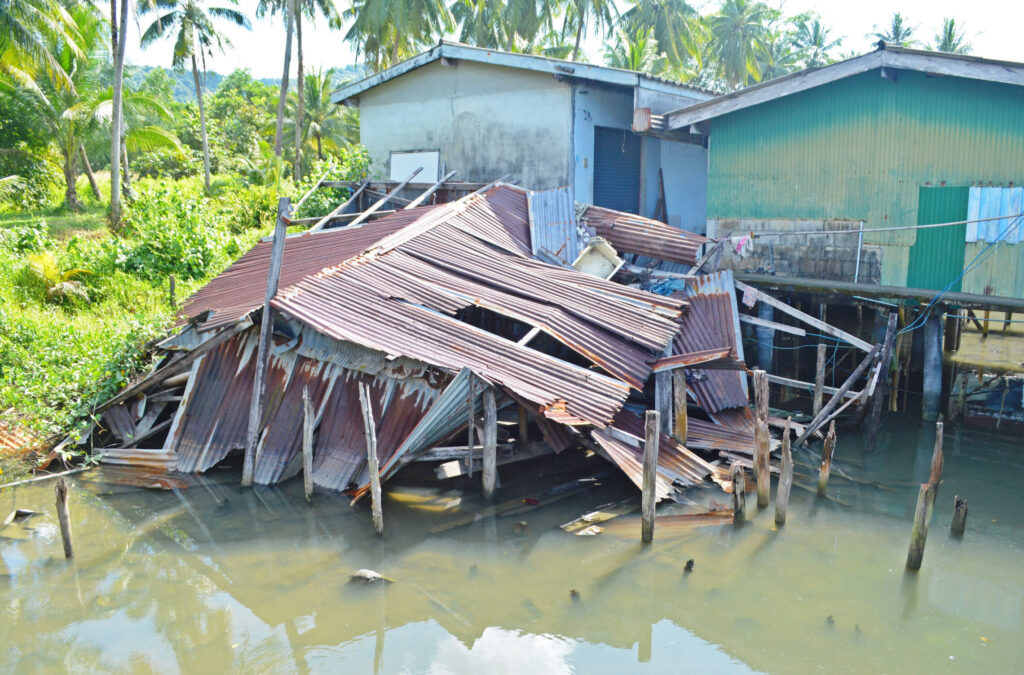 The 2023 Final Judging panel consists of the following members:
Chair, The Warren Centre for Advanced Engineering
Practice Lead Impact and Safeguards, Asia Pacific DT Global
Lecturer in Humanitarian Engineering University of Sydney
CEO Hibbard Consulting Pty Ltd
Hashtags, links
& Social Posts
Copy and paste to your
social media!
#HumanitarianInnovationHackathon #hack2023 #usyd #engineersydney 
I'm participating in the 2023 Humanitarian Innovation Hackathon! Find out how you can participate! bit.ly/hack-live 
#HumanitarianInnovationHackathon #hack2023 #usyd #engineersydney – For more information – bit.ly/hack-live 
SAVE THE DATE The #HumanitarianInnovationHackathon is happening across the country this July. bit.ly/hack-live for more information #HumanitarianInnovationHackathon #hack2023 #usyd #engineersydney
The #HumanitarianInnovationHackathon is a weekend-long event designed for all Australian and Pacific Island university students to work collaboratively, in cross-discipline teams, to create technology-driven solutions for the most pressing #humanitarian challenges.
Participants are asked to identify practical solutions for real and current problems, from a current international humanitarian response context. The HIA Hackathon runs from 21-23 July 2023.
bit.ly/hack-live for more information
#HumanitarianInnovationHackathon #hack2023 #usyd #engineersydney
The entrants retain ownership of their designs.
The entrants license the University of Sydney to use and modify for use their photographs, video and any written content as a part of
promoting the program Awards and the winners.
We recognise and pay respect to the Elders and communities – past, present, and emerging – of the lands that the University of Sydney's campuses stand on. For thousands of years they have shared and exchanged knowledges across innumerable generations for the benefit of all.